How to Earn VC Quickly in NBA 2K23?
igegolds
Date: Sep/28/22 09:13:59
Views: 514
Similar to NBA2K23 MT, VC is a mandatory tool that gives players the best chance to succeed in two of the game's more popular modes: MyCareer and MyTeam, but it doesn't come cheap – except when it's free. You can utilize the free-to-play methods to earn VC quickly mentioned below: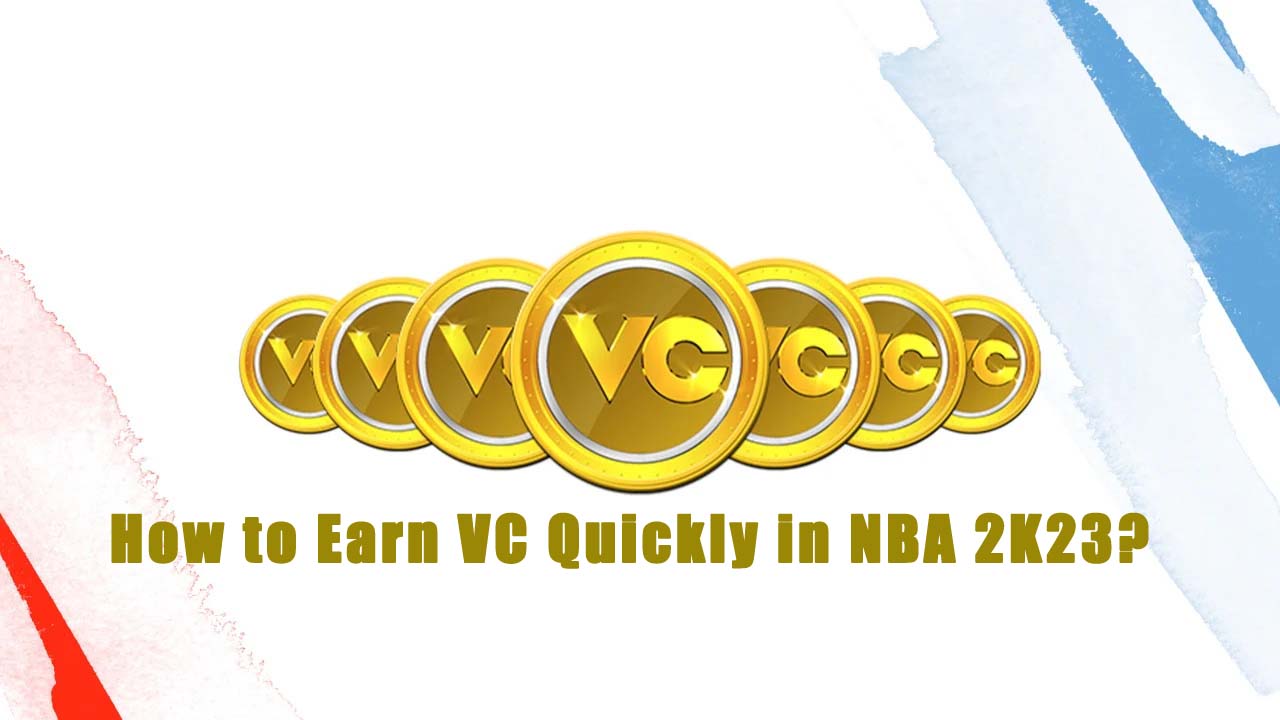 1. Playing MyCareer

Probably the best way to earn VC in the game. Regularly playing MyCareer will yield a decent amount of VC and will be your primary way of making VC. Furthermore, the higher the difficulty of MyCareer, the more VC you will get.

2. Playing Now online matches

Every game you play in the Play Now online match will net you 400 VC; if you manage to win, you'll get a bonus VC.

3. NBA 2KTV

Simply answering trivia questions featured in NBA2KTV will get you VC. Although the amount you get might not be a lot, it's still a good way of earning VC while testing your Basketball knowledge.

4. Claiming Daily Rewards

Logging on and claiming daily rewards is one way to start chipping away at that VC mountain. Head to MyCareer's hub area daily, and you can claim your daily rewards, including VC.

5. Daily Trivia

Pull up your smartphone to access the trivia challenge daily, and answer correctly to earn even more VC.

6. Daily Pick' em

There are also Daily Pick 'Em minigames in the city that can net you VC if you win.

7. Locker Codes

These are specific codes handed out by the developers occasionally. You can redeem the codes for different rewards, including VC.

8. NBA 2K23 App

The NBA 2K app is one of the easiest ways to earn free VC in the game. With this app, you can get VC just by logging on daily. At the same time, you can make more by playing the mini-games within the app.

9. Daily Challenge

In MyCareer, the Daily Challenge is another earning VC method that's not taken advantage of enough. Completing games on a higher difficulty is a no-brainer regarding earning bigger rewards if you're up to the challenge.

10. Different Quests

Running down the line of online quests—whether they be daily or weekly—is another way. In fact, the Quests can be further broken down into other sub-categories: Career, Personal Brand, Season, City Quests, and City Map. Essentially, each of these sub-categories has its unique feature and offers a slightly different experience so that the grind for fast VC is at least varied.

11. Season Events

NBA 2K keeps the community engaged with events throughout the NBA season, with many of the events presenting an opportunity to earn extra VC. Keep an eye out for regular changes in the planning and guarantee you're keeping on top of these important VC-earning offers.

12. Theater 4

The Theater represents another path for players to explore if they want VC, and we'd highly recommend you station yourself at Theater 4. The difference between it and other regular Theaters and Park games is that in Theater 4, there aren't any squads. As a result, you don't have to wait as long for a game to start, and you won't be matched up against overpowering squads, increasing your potential VC rate.

13. The Cages

The Cages are another unique way to earn VC in the Neighborhood. If you want to win in The Cage to reel in more VC, you'll need to make the most of the environmental objects, such as the trampolines. Or, you could find a squad that has the right players to fill every role (blocking, dunking, shooting) needed to succeed.

Ultimately, you'll accumulate VC over time as you progress through the game. Plus, don't forget to click here to view more of our NBA 2K23-related content that you may find helpful.