Lost Ark: The complete guide to unlocking the second awakening skill
igegolds
Date: Jun/01/22 14:49:20
Views: 742
You may have unlocked your first class-related awakening skill during your adventure in Artesia. It's a series of quests that, once level 50, asked you to see Beatrice in Trixion, allowing you to unlock an ultimate skill power. You may not know it, but you can unlock a second one. Here we explain how to unlock the second Lost Ark awakening skill.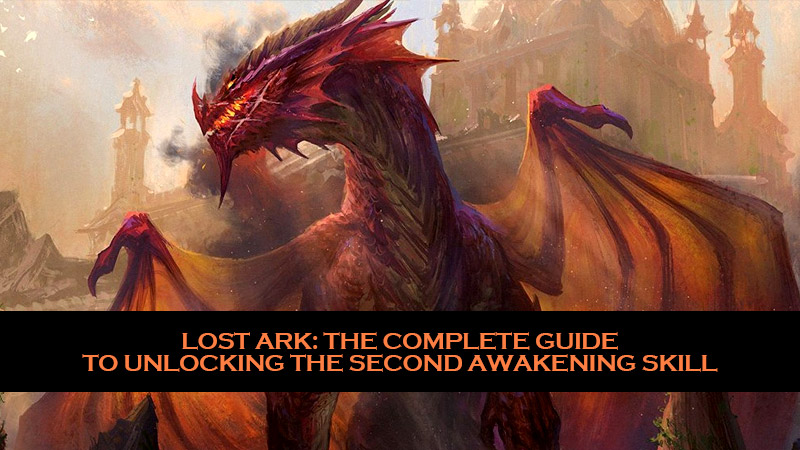 What is an awakening skill?
If you are not yet level 50, know that you have two ultimate skills. Unlike your Identity Skills, Awakening Skills are destructive and have a five-minute cooldown. You can only cast it by using a Chaos Fragment that can be purchased in town for a few silver coins.
If you haven't unlocked the first awakening skill yet, we invite you to consult our guide, "What to do at level 50?" which addresses the subject.
How to unlock the second awakening skill?
The second awakening skill unlocks later in the game and, more specifically, at the end of Rohendel when you complete the story quest on the continent. To wait for Rohendel, you must be at least iLvl 400 and have found four Arks out of the seven currently available (you know, finding Arks is the main story of Lost Ark).
After completing your main Rohendel quest, see the NPC Santos next to the Empyrenean Plaza Triport in Roth. He will give you a purple quest [Travel] A Strange Courier, requiring you to travel to many islands.
Do not be fooled by the size of this questline. It's just the beginning. The questline to unlock the second awakening skill is arguably the longest questline in the game. Count between 3 and 4 hours to complete it. This questline feeds into the main story, so we don't recommend skipping the cutscenes if you're interested in the game's lore.
Now you know how to unlock the second awakening skill on Lost Ark. Sit down and prepare a little hot chocolate. The quest sequence is very, very, very long to complete. Get started, and don't lose track.
However, if you have a bug and no quest appears, know that it is a known bug from Amazon. Several players talk about it on the forums, do not hesitate to go and have a look there if you are in the same case.
So much for our guide to getting the second awakening skill in the MMORPG Lost Ark .